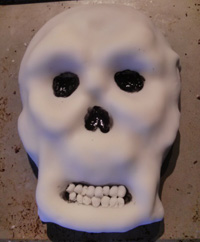 31 October 13 |
Sam's Halloween cake.
Lots of effort and skill went into this spooky surprise.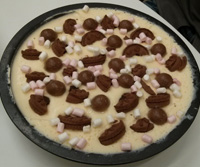 15 November 13 |
Chris' chocolate junk cake.
A cheesecake decorated with a wild collection of chocolate-containing junk.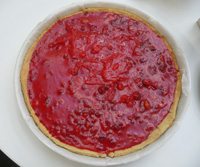 10 January 14 |
Alice's Tarte à la Praline.
An extremely promising entry examination cake following the secret family recipe.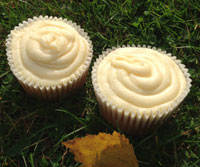 27 Sep 13 |
Ben's autumn cup cakes.
Edible sugar and butter on fluffy little cup cakes with a hidden little something in the middle.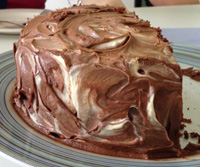 28 August 13 |
Rachel's entry examination cake.
A very chocolatey cake that left no doubts regarding her admission to the cake club.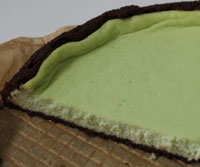 21 August 13 |
Anne's take on a green fluorescent cake.
Creme de Menthe cheesecake
It receives great marks for colour, but could have been a bit more minty...
15 August 2013 |
Ben's delicious double header.
A key lime pie and a chocolate tart with summer berries. Yummy!!!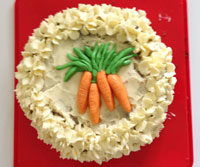 6 August 2013 |
Harriet's carrot cake.
This one had to go into the oven twice, but the final product was perfectly presented as usual and very tasty too.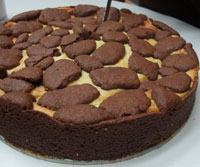 8 May 13 |
Anne's Russischer Zupfkuchen.
A classic made the foolproof way by using a not-to-be-named German cake mixture.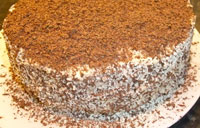 9 April 13 |
Rose's entry examination cake.
A very delicious chocolate tiramisu cake. You can find the recipe here .