We had a great time in Windermere with excellent speakers, lively discussions, a molecular machine building competition and some sunshine in the Lake District!
Group photograph | in front of the Low Wood Bay Hotel - the meeting venue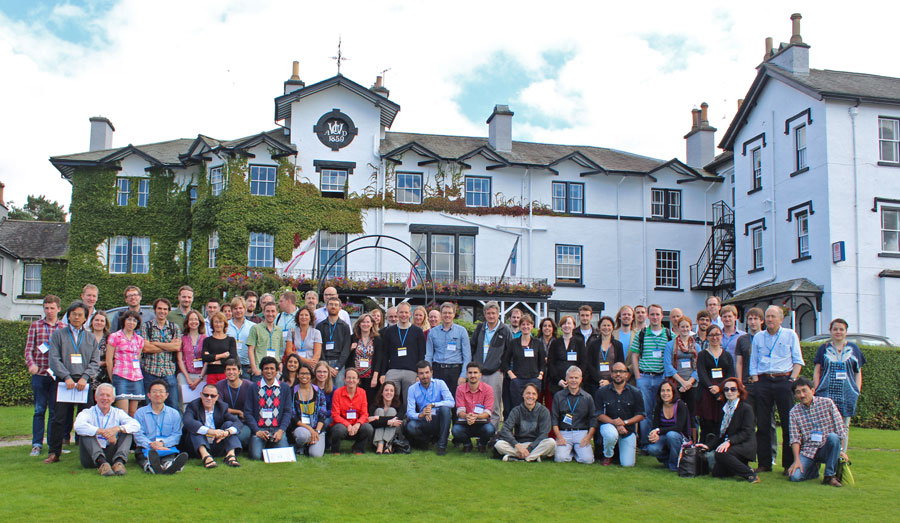 First prize | Ben Fitton (Straube lab, Warwick),
Second prize | Alessandro De Simone (Goenczy lab, Lausanne),
Third prize | Toni McHugh (Carter lab, Warwick),
Awarded by Petra Gross from the Journal of Cell Sciences.
Poster Judges | Erika Holzbaur and Claudia Veigel.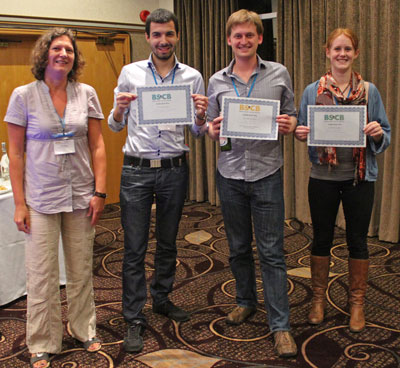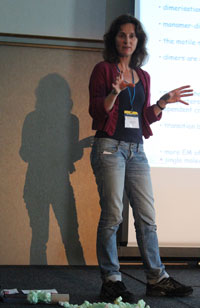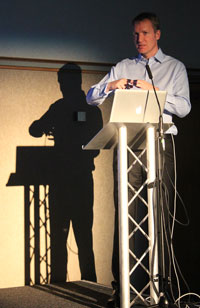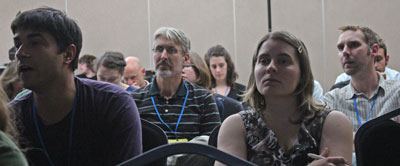 highlights from the Tuesday evening building competition: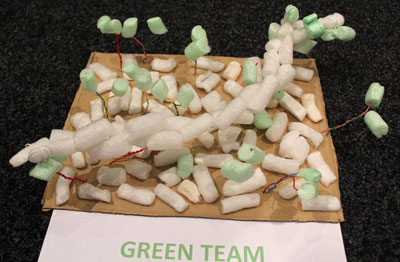 gliding assay | by Carter, Chilton, Engel, Franze, Griffis, Mishima & Wickstead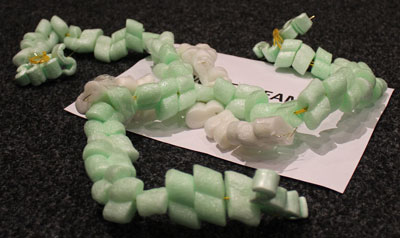 clathrin | by D'Archivio, Franker, Gutierrez, Lamprecht, McLachlan & Patel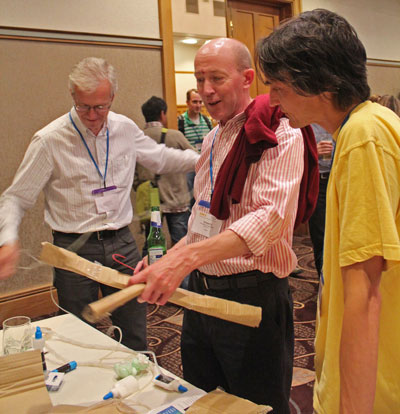 walking kinesin | the winning model being built by Burroughs, Fry & Molloy
... and what are you building today?
Group photograph | with lake and hills and a bit of blue sky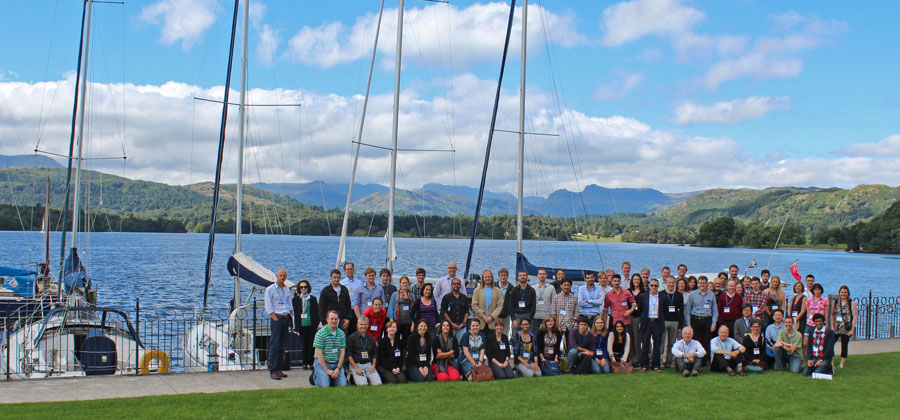 Scientific organisers | Anne Straube (CMCB, Warwick) & Justin Molloy (NIMR, London)
Conference organisation | Nicola Peel (HG3)
Sponsors | British Society for Cell Biology, EMBO, Open Biology, Olympus, Zeiss, Hamamatsu, Tocris Biosciences, Garland Science, Biochemical Journal, Journal of Cell Science